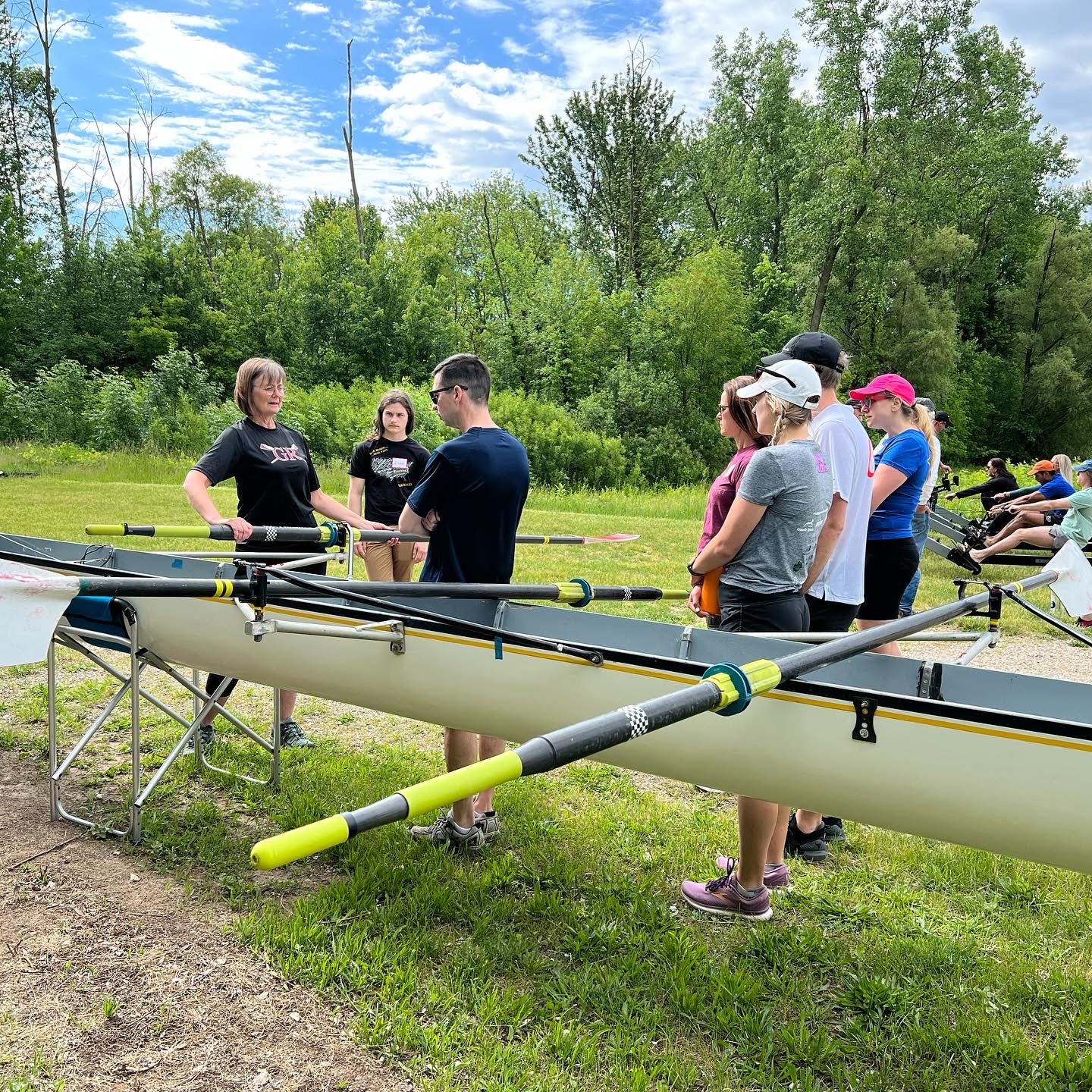 Learn to Row Days
2023 Learn to Row Days: June 3, July 1, and August 5 (9:00am-12:00pm)
Learn to Row Days are great opportunities to try rowing and experience the fun! These LTR days each summer are free and open to the public. No registration is needed; just come on down. Learn to Row Day activities include:
Touring the boathouse
Learning the parts of a rowing shell
Learning basic rowing techniques on an indoor rower (erg)
Rowing on the Grand River guided by experienced rowers and coaches
Getting information about Learn to Row sessions and other rowing programs
Classes
Learn to Row
Each Learn to Row session teaches the basics of sweep rowing in eight- and four-person rowing shells with an experienced coxswain and coach. Our programs will advance new rowers from 1) common commands and basic technique to 2) rowing in sync, to 3) the option for gaining power and strength. There are opportunities for novice competition* at the conclusion of each 5 week session!
Sessions are held on Monday and Wednesday evenings from 6pm to 8pm. The first 3 weeks (listed below) will be with a dedicated LTR coach and coxswain. The following 2 weeks, participants will join our club rowers in 8s and 4s.
June 12 – June 28 – *MCI Regatta (Ann Arbor) on July 15
July 10 – July 26 – *Beer City Sprints (GRRC Boathouse) on August 12
August 14 – August 30 – *Henley on the Boardman (Traverse City) on September 9
Learn to Scull
Sculling is a great way to experience river rowing on your own terms. Rowers who scull use 2 oars. Our sculling lessons take place in singles (1x) on The Grand River. Participants assist each other in carrying oars and boats to/from the dock. While learning to scull, don't be surprised if the boat tips over. Coaches give detailed and safe instructions for getting back in the boat. Each session includes 8 hours of water instruction; typically 4 2-hour sessions. Once registered for the session, the club will connect you with a coach. For safety and focused instruction, each 8 hour session is limited to 3 participants. The club's contact coach is Julie at [email protected]. Register here, then Julie will assist in helping schedule your sessions.
Sweep
Athletes with only one oar are sweep rowers. Sweep boats carry a coxswain (pronounced cox-in) to steer and be the coach-in-the-boat. Rowers sit either Starboard or Port.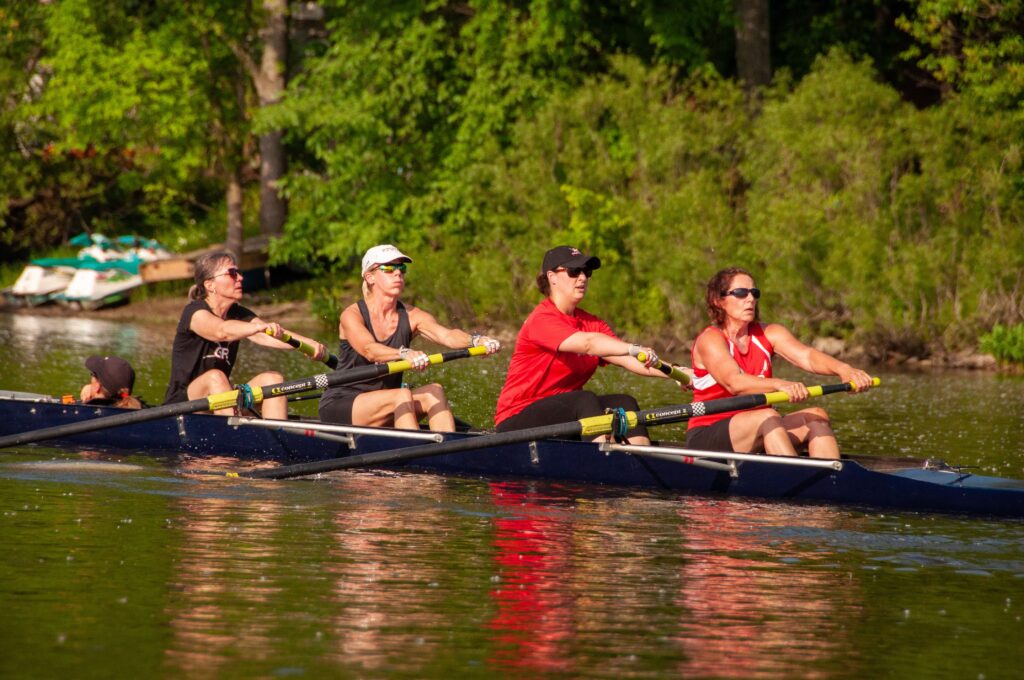 Scull
Sculling uses two smaller oars per rower instead of the single large oar used for sweep rowing. Sculling shells and oars are smaller and lighter than larger sweep equipment.