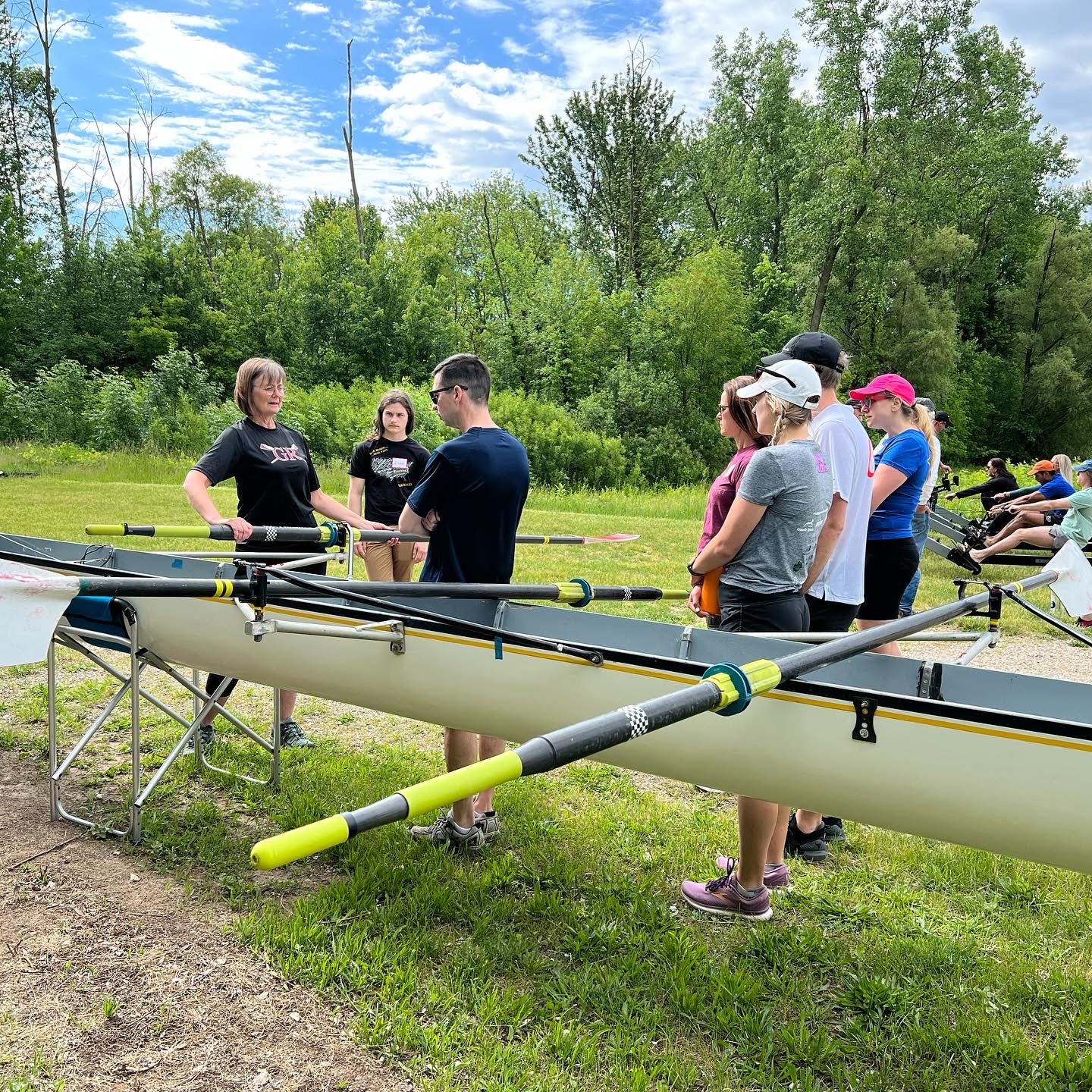 Learn to Row Days
Learn to Row Days are great opportunities to try rowing and experience the fun! There are several LTR days each year and they're free and open to the public. Learn to Row Day activities include:
Tour of the boathouse
Learn the parts of a rowing shell
Try the indoor erg machines and learn basic rowing techniques
Row in the Grand River guided by experienced rowers and coaches
Get information about Learn to Row classes and other rowing programs
Learn to Row Classes

Each Learn to Row group learns the basics of sweep rowing in eight- and four-person rowing shells, and also has the opportunity to try sculling. There are also opportunities for friendly competition at the conclusion of each class!
Sweep
Athletes with only one oar are sweep rowers. Sweep boats carry a coxswain (pronounced cox-n) to steer and be the on-the-water coach.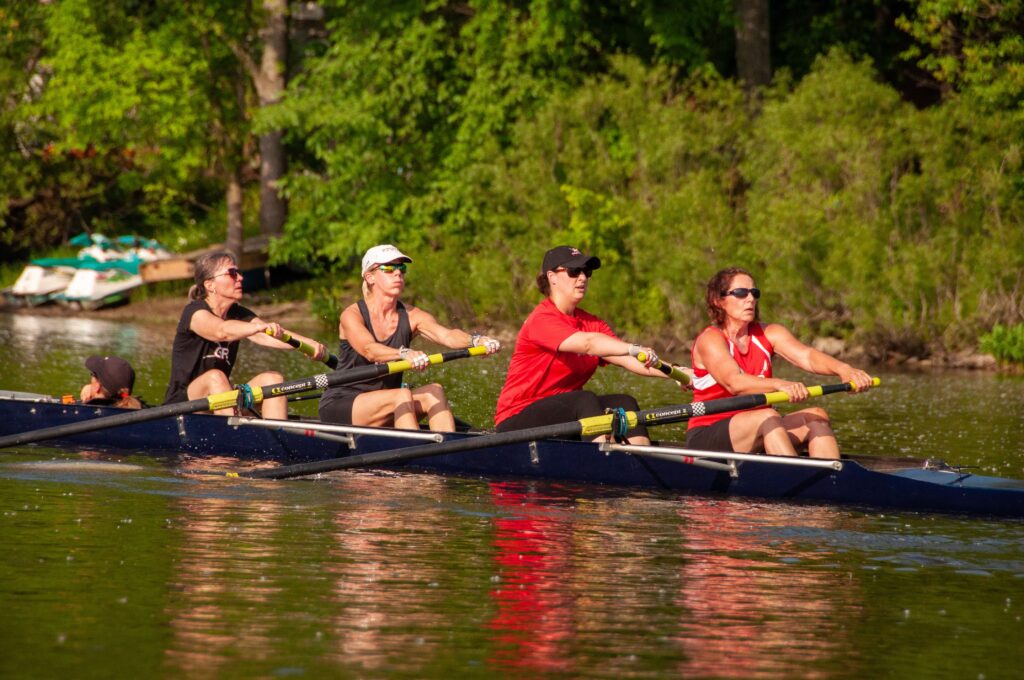 Scull
Sculling uses two smaller oars per rower, instead of the single large oar used for sweep rowing.