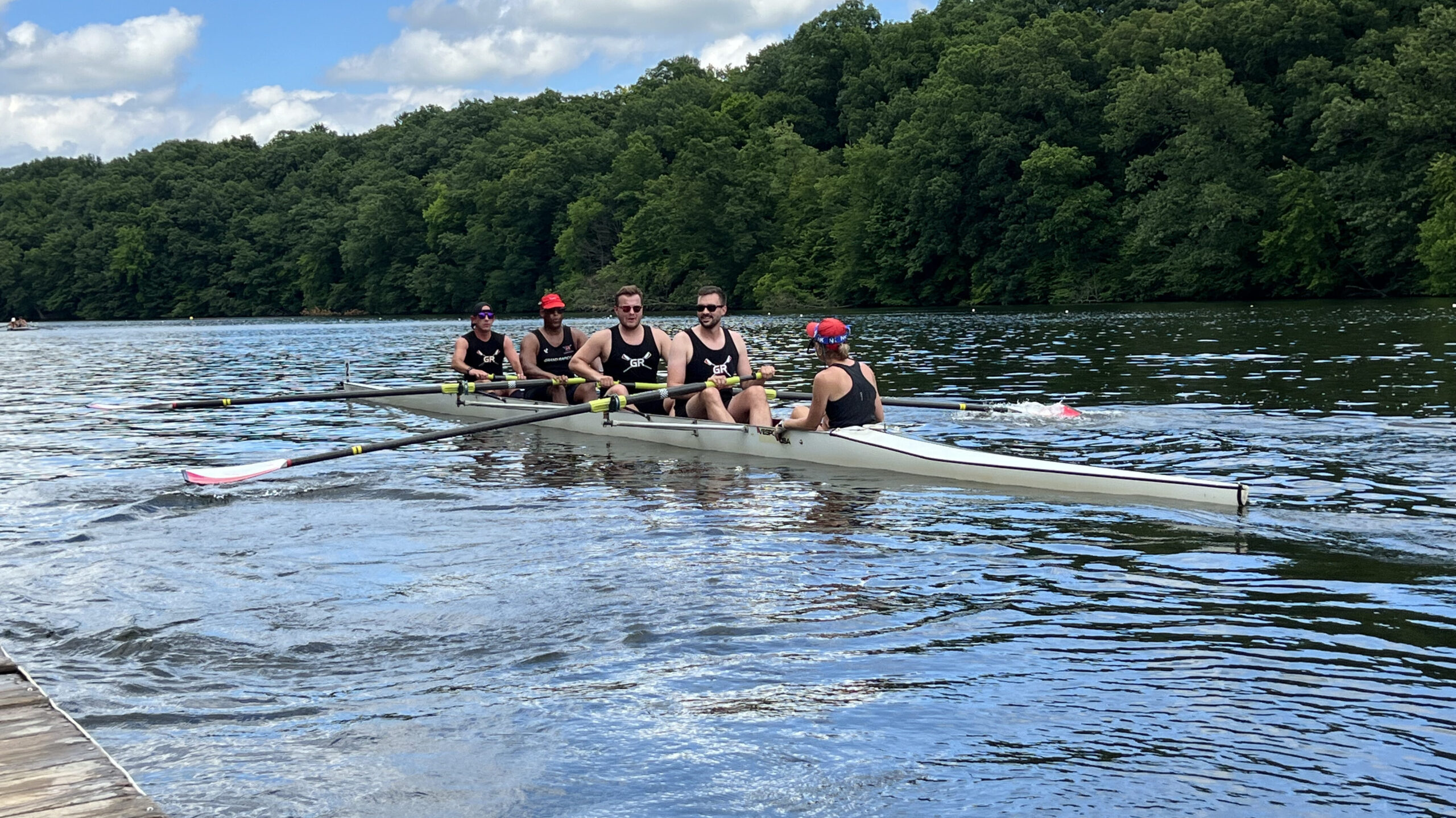 The Masters Competitive program pushes adult athletes to a higher level of performance by focusing on cardio endurance, precise technique, and race preparation. Rowers compete in various regattas throughout the state and often regionally as well. Members of our team compete in sweep and sculling boats, from 1x to 8+, so there is a place for everyone.
Masters team members are expected to be at all practices, be on time, and give 100% effort both at practice and at regattas.
No tryouts are held, but team members regularly time test on the ergs. Seat races will be done for all regattas. (Do not be scared of seat racing – it is to track personal progress as well as determine seat position.) Swift blades and strong drives bring home medals!
Getting on a Crew
You must be a member to join Masters Competitive. You must have Blue or Green certification and have participated in Adult Recreation (sweep), or have similar rowing experience.
Summer Sprint Season
May 2 – August 6
Fall Head Race Season
August 7 – November 5
Summer Regattas
June 10 Grand Regatta – Grand Rapids, MI
June 17 Indy Sprints – Indianapolis, IN
July 8-9 Chicago Sprints – Chicago, IL
July 15 MCI – Ann Arbor, MI
July 13-16 US Masters Nationals – Indianapolis, IN
July 29 Midwest Sprints – Dillion Lake, OH